What is an iSchool?
Information schools explore the relationships between information, technology and people, investigating the uses and users of information, as well as information technologies and their applications.
This orientation toward information provides a focus on the organizational and social issues related to the ways people create, store, find, manipulate and share information. Graduates of information schools are adept at designing, refining and building information systems. They also understand the increasingly complex social and organizational environments in which people seek to fill their information needs. They are ambassadors for the transformative power of information.
Rigorous study of the users and uses of information at the UW iSchool helps answer questions such as:
How can we connect people with the right information at the right time?
How can we use information to help people achieve their potential?
How can we harness information's capacity as an agent for positive change?
LEARN MORE ABOUT THE iSCHOOL
Upcoming virtual information sessions
Master of Science in Information Management Program Overview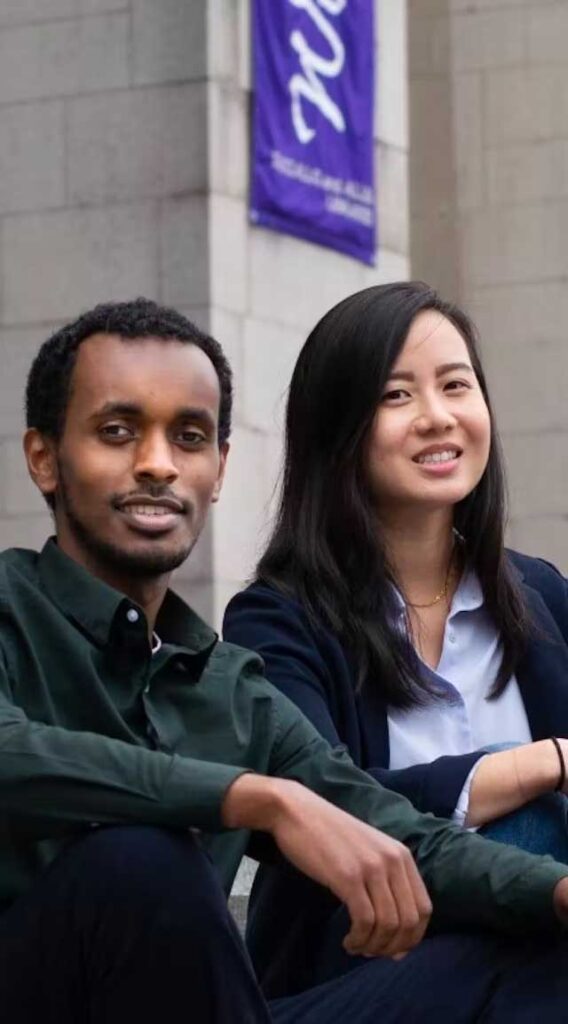 A home for innovators and leaders
At the iSchool, we share a dedication to our vision and mission. Our inclusive community fosters an environment that furthers our goals and enables us to take on active roles in both local and global conversations.
We are an open, ethical, highly engaged and collaborative community based on trust, transparency and mutual respect. We believe in the importance of the quality of life, embracing diversity, making a difference and having fun.
Our passion
We are inspired by information. We want everyone to know how vital information is in all aspects of life.
Our vision
We envision a world where more effective use of information helps everyone discover, learn, innovate, solve problems and have fun. We envision a world free of existential problems. Information changes lives.
Our mission
We make information work. We prepare information leaders. We research the problems and opportunities of information. We design solutions to information challenges.
READ MORE ABOUT THE iSCHOOL'S MISSION
The case for information management
The ability to leverage information assets is crucial in the modern business world. Organizations that can't make the most of their information underperform and often fail. Information management draws on multiple fields and is concerned with:
The systems used to collect, manage, preserve, store and deliver information.
The guiding principles that allow information to be available to the right people at the right time.
The view that all information, both digital and physical, is an asset that requires proper management.
The organizational and social contexts in which information exists.
The critical analysis of the impact of information management practices on diversity, equity and inclusion.
Organizations need people who have a deep understanding of how to leverage information to empower users at all levels. There's strong demand for managers who can use information both as a competitive tool and as a means to create positive organizational and societal change.
DOWNLOAD BROCHURE
Benefits of a Seattle-based program
Seattle is a flourishing tech hub bursting with opportunities for both residential and online MSIM students. You will have access to industry-leading guest speakers as well as fantastic networking and career development opportunities. The MSIM curriculum is designed with input from leading information management companies serving on our Advisory Board, including leaders from Amazon, Accenture, Deloitte, the City of Seattle and others.
LEARN MORE ABOUT THE STUDENT EXPERIENCE