We make information work.
Discover the University of Washington iSchool
What is an iSchool?
Information schools explore the relationships between information, technology and people, investigating the uses and users of information, as well as information technologies and their applications. Graduates of information schools use their expertise for the advancement of science, business, education and culture.
This orientation toward information provides a focus on the organizational and social issues related to the ways people create, store, find, manipulate and share information. Graduates of information schools are adept at designing, refining and building information systems. They also understand the increasingly complex social and organizational environments in which people seek to fill their information needs. They are ambassadors for the transformative power of information.
Rigorous study of the users and uses of information at the UW iSchool helps answer questions such as:
How can we connect people with the right information at the right time?
How can we use information to help people achieve their potential?
How can we harness information's capacity as an agent for positive change?
LEARN MORE ABOUT THE iSCHOOL
Upcoming events
Master's of Information Management | Program Outcomes
Wednesday
October 11
,

2023
06:00 p.m. PT
Master's of Information Management | Culminating Experiences
Wednesday
November 15
,

2023
06:00 p.m. PT
Master's of Information Management | Program Overview
A home for innovators and leaders
At the iSchool, we share a dedication to our vision and mission. Our inclusive community fosters an environment that furthers our goals and enables us to take on active roles in both local and global conversations.
We are an open, ethical, highly engaged and collaborative community based on trust, transparency and mutual respect. We believe in the importance of the quality of life, embracing diversity, making a difference and having fun.

Our passion
We are inspired by information. We want everyone to know how vital information is in all aspects of life.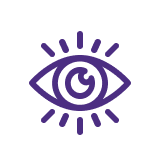 Our vision
We envision a world where more effective use of information helps everyone discover, learn, innovate, solve problems and have fun. We envision a world free of existential problems. Information changes lives.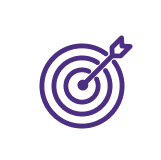 Our mission
We make information work. We prepare information leaders. We research the problems and opportunities of information. We design solutions to information challenges.