Discover the impact of a Master's in Information Management (MSIM), offered online
The University of Washington's Master's in Information Management program prepares you to be a strategic leader, ready to use information as a competitive tool and as a means to impact organizational change. MSIM graduates are highly sought after by employers and join a global community of alumni pursuing exciting careers across a range of fields in the public, private and nonprofit sectors.
Request program information
Our enrollment coaches can help you determine if MSIM is right for you. Your coach can also support you as you apply and enroll.
Program overview
Information is more than data points and statistics — information drives organizations and society forward. In the right hands, information can cultivate innovation and productivity built on more inclusive systems. The MSIM program gives you foundational knowledge in the multidisciplinary field of information management and teaches you to consider the human implications and impacts of information systems.
You will gain a holistic knowledge of systematic problem-solving, data-driven strategic planning, ethics and social responsibility to help you solve organizational challenges. As an MSIM graduate, you will possess the ability to critically analyze procedures and become an innovative leader actively taking the information field in a new direction.
QUICK FACTS: MSIM, offered online
QUARTERLY START DATES
Next start date: September 27, 2023
We have four quarterly start dates per year. See our upcoming start dates.
DEGREE TRACK OPTIONS
Early-Career track (65 credits)
Early-Career Accelerated track (40 credits)
Mid-Career track (36 credits)
SPECIALIZATIONS OFFERED ONLINE
Business Intelligence
Data Science
Program/Product Management & Consulting
Program features
The UW's M.S. in Information Management is fully customizable, providing students with different backgrounds and lifestyles the opportunity to tailor the program to their needs, interests and career goals.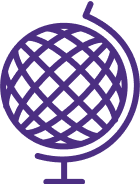 Modality
MSIM students can complete the program 100% online from anywhere in the world or residentially on the Seattle campus.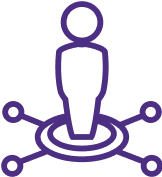 Specialization
The MSIM program offers elective courses in six areas of specialization that are in high demand among employers. Three specializations are available to online students.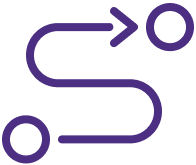 Tracks
Choose a degree track that aligns with your professional experience and goals with Early-Career, Early-Career Accelerated, and Mid-Career tracks.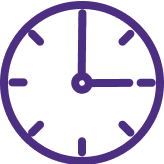 Pace
All online students can complete their studies part time or full time. Residential students enrolled in the Early-Career and Early-Career Accelerated tracks are expected to be enrolled full time.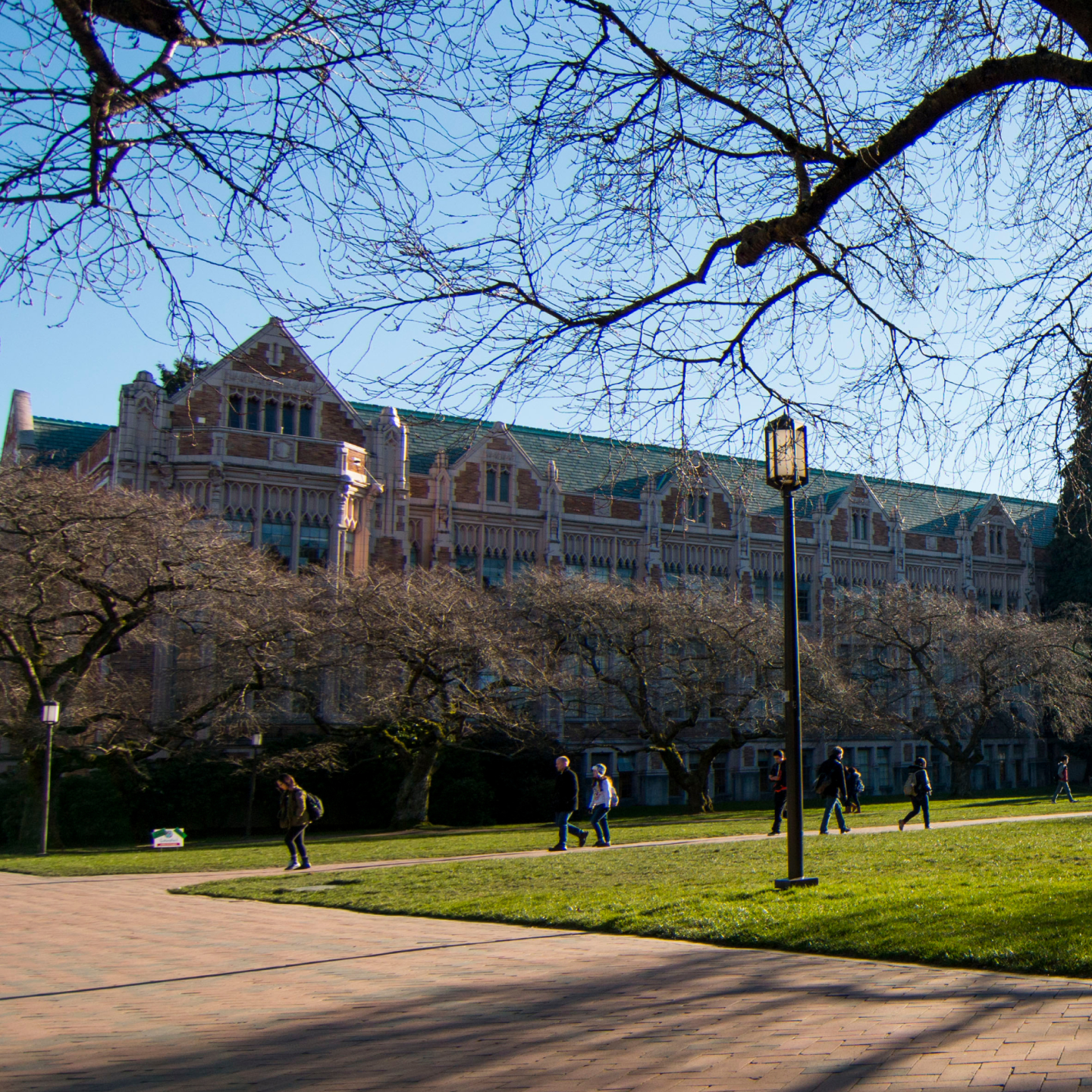 How can a UW iSchool MSIM advance your career?
Effective information leaders understand the complexities of people, technology and processes in the context of their organizations and society. The UW MSIM curriculum provides a holistic perspective of information management that enables you to understand and develop innovative solutions to advance organizational strategy across industry sectors.
Our foundational core courses cover six key elements:
Strategic leadership
Information management and technology
Ethics and policy
Systematic problem-solving
Through these courses, you will gain a comprehensive understanding of information management practices that, combined with demonstrated and applied expertise, will make you a highly sought-after information management leader and help set you apart in the job market.
Outcomes
$114,600
is the median advertised salary for MSIM jobs requiring a master's.
442,666
MSIM-related job postings.
+15.2%
is the projected growth rate for MSIM occupations over the next decade.
Source: Lightcast Occupations and Job Postings, April 2022 to March 2023.
Where can an MSIM degree take you?
UW MSIM graduates are highly sought by employers since they're fully prepared by the program's hands-on practice, real-world experience, and industry-relevant curriculum. Our graduates have gone on to work for leading organizations such as Boeing, Deloitte, Amazon, Microsoft and the Gates Foundation.
Find your fit
Deciding between Early-Career and Early-Career Accelerated? Not sure if you qualify for Mid-Career? Take our short quiz to uncover which degree track best meets your needs.
TAKE THE QUIZ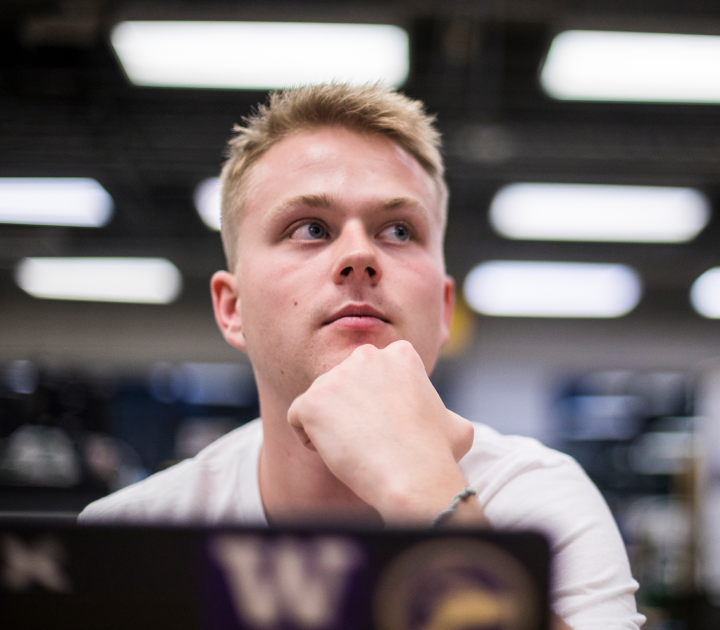 Featured faculty
From data science and business intelligence to consulting and product management, our expert faculty bring invaluable knowledge and experience to the classroom. Get to know our UW MSIM faculty.
Core courses
The MSIM curriculum features four required core courses in information management covering foundational topics in policy and ethics, analytic methods, and strategic leadership.
Examines the role and function of information and information management in individual, organizational, community, and social contexts. Topics include defining information and information management concepts; overview of systems and systems architecture, methods of managing information and information flows within organizations; and internal and external communication in professional settings.
Explores a range of information issues in the social and organizational context of information professionals, including professional ethics, privacy, freedom of expression, and intellectual property. Gives students tools for analysis of the kinds of social and ethical issues that will arise in their future lives as information professionals.
Provides students with analytical skills and a systematic approach to solve complex problems related to information management in organizations. Using an applied project, students are introduced to problem solving methods and a variety of data gathering and analysis techniques, culminating in the development of effective, data driven, recommendations specific to information management, systems, and product development.
Introduction to strategic leadership of information organizations. Examines key topics drawn from organizational theory and behavior, including planning and decision-making, organizational structure, leadership, and diversity and equity. Presents the opportunity to develop and broaden understanding of strategic and operational impact of technology on organizations and their management.
Electives & specializations
Starting in your first term, you will be able to take electives alongside your core courses to tailor your studies to your interests and goals. Elective courses are segmented into areas of specialization. You can take courses across specialization areas for a broader introduction to Information Management, or concentrate your electives in one or two specialization areas of particular interest.
Students are also able to enroll in elective courses focused on special topics in Information Management, such as Cybersecurity, Relational Database Management, and Programming, as well as hands-on experiences, including independent study and internships.
For online students, most elective courses are categorized within one of three areas of specialization:
Upcoming events
Master's of Information Management | Program Outcomes
Wednesday
October 11
,

2023
06:00 p.m. PT
Master's of Information Management | Culminating Experiences
Wednesday
November 15
,

2023
06:00 p.m. PT
Master's of Information Management | Program Overview
Featured frequently asked questions
Have a question not listed on our site? View our full FAQ or connect with our team today to get answers to your top questions.​​
No. You do not need any prior industry or technology experience to enroll. The program's interdisciplinary nature makes it accessible to students from all backgrounds, regardless of whether they have tech or information management experience.
The online degree options are available to students everywhere. While online students benefit from the UW's location, students do not need to be in Seattle to experience these benefits.
Any online student in any track can work while taking the program if they are enrolled part time. We do not recommend students take any of the program tracks full time if also working full time. The program requires you to attend synchronous sessions (one and a half hours a week per course) held 5:30 p.m. to 7 p.m. PT on weekdays.
Yes. Admissions and graduation requirements for residential and online students are identical, and all graduates earn the same Master of Science in Information Management degree.
Request program information
Our enrollment coaches can help you determine if MSIM is right for you. Your coach can also support you as you apply and enroll.