There were plenty of good reasons for the iSchool to enable students to earn their Master of Science in Information Management in as little as a year, but one stands out above all: access.
Program chair Hala Annabi and her predecessor in the role, Sean McGann, learned through research that the two-year Early-Career option was not serving more cost-conscious domestic students who were considering one-year master's programs such as MBAs. As a result, a year ago the iSchool introduced a one-year Early-Career option and welcomed its first cohort of 30 students. Now called the Early-Career Accelerated MSIM, the program track has gained a strong footing.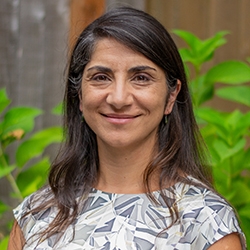 "Our program serves students from historically underserved communities," said Annabi, an associate professor at the school. "The one-year inaugural cohort included domestic BIPOC students, military vets and first-generation college students. The one-year program provides more access, and we saw that in the first cohort."
Like the two-year option, the Early-Career Accelerated MSIM emphasizes leadership skills while offering students the opportunity to concentrate on a specialization: Business Intelligence, Data Science, Information & Cyber Security, Information Architecture, Program/Product Management & Consulting, or User Experience. It appeals to students from all undergraduate backgrounds, particularly social science graduates looking to add on a fifth-year master's.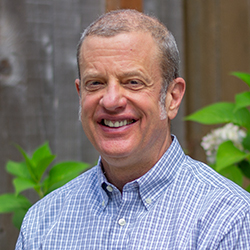 Recent UW graduates who majored or minored in Informatics are often well-suited to the program, said McGann, an iSchool teaching professor.
"They can extend what they're doing in Informatics to get the more managerial, strategic and analytical and critical thinking and problem-solving skills that the MSIM program can offer in a year," he said.
Hannah Gavin was one of those students. After earning her bachelor's in communication with an Informatics minor, she was part of the first set of graduates from the new MSIM track, specializing in Business Intelligence. She recently accepted a full-time job as a technical product manager at T-Mobile in Bellevue.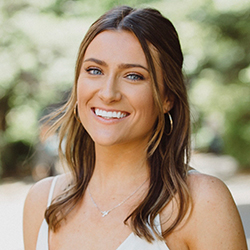 "As an undergraduate student, and specifically through the informatics program, I developed a passion for people and technology," Gavin said. "I knew I wanted to pursue a career in the technology industry, and wanted to find a graduate program that would help me expand my knowledge and skills. After researching the MSIM program, I found the perfect fit."
Likewise, Jordan Lucas felt that adding a fifth-year master's degree would allow him to be more marketable to potential employers.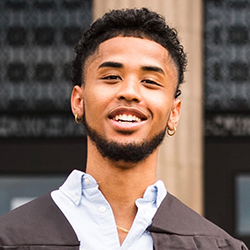 "I knew I wanted to pursue tech, but it was hard because I didn't have a STEM undergrad degree," said Lucas, who earned his bachelor's in political science. "I felt that having a master's degree would bump me up to that next level that I needed." He's now working at the Allen Institute, a Seattle-based nonprofit that focuses on bioscience research.
Allison Ford discovered the MSIM after completing a bachelor's in Anthropology at Central Washington University in 2019. She came to the iSchool determined to expand her expertise in user experience.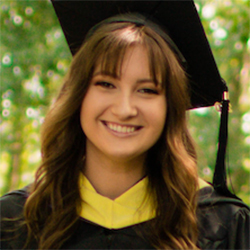 "I enhanced my UX knowledge, but I also learned about product management and consulting, which made me a more well-rounded candidate and UX professional," Ford said. "The one-year program allowed me to reach a higher education level and qualify for my dream job in a shorter time and with a lower cost than most programs."
The longer Early-Career MSIM remains an option for both domestic and international students who seek a more well-rounded experience. A second year in the program offers students time to explore an additional specialization or an internship. For those on student visas, it enables them to meet immigration requirements to return to school after completing an internship. The iSchool also shortened the time required to achieve a Mid-Career MSIM, which can now also be done in a year. Each MSIM variation continues to produce graduates who are in high demand in the job market.
"You see what potential a program like MSIM has in tough times, and even in these tough times, the majority of students were positioned well and having success in figuring out that next step in their careers," McGann said.