Ten iSchool students were recognized by the UW among the 2020 Husky 100, an honor awarded to graduate and undergraduate students who have demonstrated excellence inside the classroom and beyond.
The Husky 100, now in its fifth year, celebrates students who take full advantage of the Husky Experience, showing a commitment to a set of criteria that include leadership, engagement and community impact. This year's 100 honorees were selected from 1,767 nominations by peers, faculty and staff, and an additional 583 applications across all three UW campuses.
"I am incredibly proud of the ten iSchool students chosen for this honor," said Anind Dey, Dean of the Information School. "The iSchool's mission attracts people who are passionate about solving problems and making a difference. These traits lead them to seek out leadership opportunities and initiatives that create change, which are traits celebrated by the Husky 100 program."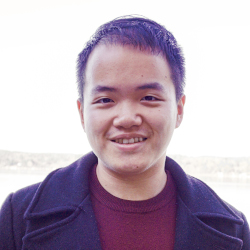 "I feel honored to be nominated along with so many outstanding individuals doing incredible things in their fields," said Eddy Huang, who is one of six Informatics students recognized this year. "I'm especially thankful to the iSchool for our recognition of diversity and inclusion and for helping me discover my passion for technology."
Huang is pursuing the Information Assurance and Cybersecurity degree option in Informatics. Outside academia, he works to advocate for international students through organizations such as Unite UW and ASUW. He is also the CEO of the card game company TopPick. Currently, Huang is working on an application called HelpOut, which seeks to give communities a platform for cross-collaboration during the COVID-19 crisis.After graduation, he plans to join a consulting company focusing on cybersecurity and privacy. In the long term, he hopes to start a philanthropic organization aimed at addressing the global water crisis.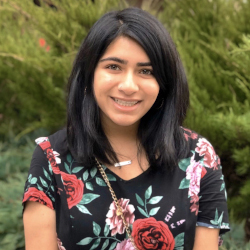 Shruti Rajagopalan, another Informatics student recognized in the Husky 100, focuses on Human-Computer Interaction (HCI) and is especially interested in education and inclusion.
"I truly believe that education provides people with the opportunity to gain access to bigger and brighter opportunities, and I will keep fighting for everyone to have that opportunity," she said.
She has spent most of her time in various leadership roles connecting students, especially international students, to career and academic resources. Some of those roles include vice president of the International Student Mentorship Program, director of academic support for the Informatics Undergraduate Association, and teaching assistant and peer advisor for the iSchool. Rajagopalan completed an internship with the College Board in user experience research last year and has received another internship working at the intersection of user experience design and accessibility at Amazon.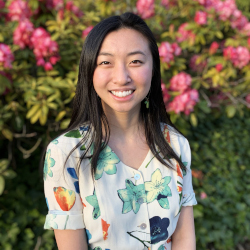 Jenny Liang, an Informatics student double-majoring in computer science, believes her foundation in the Informatics program gave her a strong applications-based perspective on technology.
"INFO courses have helped me become more independent in developing technologies from the ground up," she explained. "I've used many skills from those classes in the industry."
Among those experiences in industry are internships with Microsoft, Uber and Apple. She plans to join the Allen Institute of Artificial Intelligence this summer.
At the iSchool, Liang does research with Informatics program chair Amy Ko on how programming strategies help build software developers' skills. She also works in the Information & Communication Technology for Development Lab to build community-maintained networks in the developing world.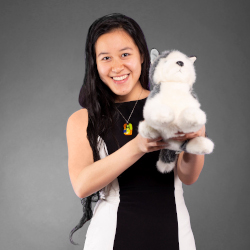 Savanna Yee, a Husky 100 recipient who is also double majoring in Informatics and computer science, with a focus on HCI, especially values the iSchool's commitment to improving the lives of people. During her time in college, she experienced a personal loss that caused her to take a fresh look at what was most important to her.
"I had a new perspective on and appreciation for the importance of human well-being, and through my HCI classes I learned about relationships between tech and well-being, for better and for worse," she said.
While at the UW, she has put her focus on creating community, getting involved in tutoring, mentoring, teaching and peer advising. As for post-graduation plans, Yee plans to pursue her master's degree in computer science at the UW."I'd like to continue doing work around community building, mentorship, creativity and HCI. I'd like to do something along the lines of technology for human well-being, and eventually maybe some sort of advising or counseling role," she said.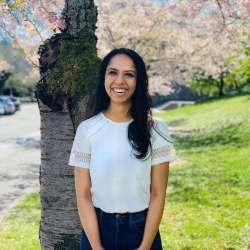 Simran Bhatia, an Informatics student pursuing data science, does research with ACCESS-IT on women affinity groups in the tech industry and works with MeLab to examine social robot interactions with teenagers, using virtual reality technologies to measure stress.
Bhatia is the corporate relations coordinator for the Society of Women Engineers and has held leadership positions with FIUTS and UW Housing and Food Services.
"I am grateful for the support of my iSchool professors, peers and staff that have helped me break the glass ceiling instead of fitting into a glass slipper," she said. "It has helped me use my experiences to serve society by uplifting the voices of people around me."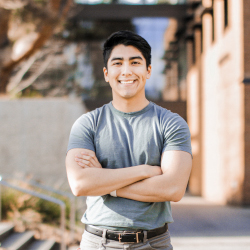 Israel Sixto-Sanchez, the sixth Informatics student to be honored this year, has made a habit of being active in the community. Sixto-Sanchez has worked on projects for the Gates Foundation, Hispanic Scholarship Fund and Out For Undergrad, while being an active member of the Seattle Association of Latino Professionals for America, College Assistance Migrant Program, Psi Upsilon Fraternity and Delta Sigma Pi Professional Fraternity
"My involvement in these groups stems from my commitment to inclusion, diversity, philanthropy and mentorship initiatives," he explained.
After graduation, Sixto-Sanchez will join Accenture as a digital consulting analyst. Eventually, he plans to pursue his master's degree in library and information science.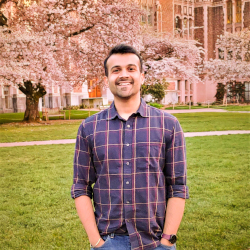 One Master of Science in Information Management student, Varun Pradeep Panicker, was among this year's Husky 100. Specializing in data science with a research focus on data in health care, Panicker is involved in a cancer research project with UW Medicine and serves as a natural language processing data scientist with the eScience Institute and UW Libraries. He has also worked on projects relating to breast cancer detection and pneumonia vaccination. Now, Panicker is working with Microsoft's cloud services team as a data scientist.
Panicker uses his time as a student to foster community among international students. As president of UW Umang, he helped organize subsidized airport pick-ups, free temporary accommodation, mixers and other events to help new students connect with a strong support system. The Husky 100 also recognized three Master of Library and Information Science (MLIS) students.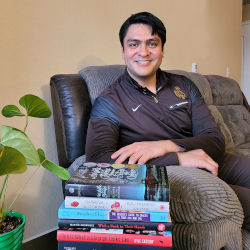 Conrrado Saldivar, who is in his second year at the iSchool, expressed his surprise and gratitude for being selected as an honoree.
Among his many academic and extracurricular activities – which include serving as co-president of the iSchool's chapter of the American Library Association, being an adult services specialist at the Natrona County Library, and acting as the survivor and caregiver lead for his community's American Cancer Society Relay for Life events – Saldivar's work demonstrates a deep desire to give back to others. Presently, he is helping the Wyoming Technology Coronavirus Coalition produce 3D printed personal protective equipment for medical providers.
"I hope to continue serving my community, wherever that may be, as a public librarian," he said. "The knowledge I have learned and will continue to learn will ensure that I can identify community needs and work to fulfill them."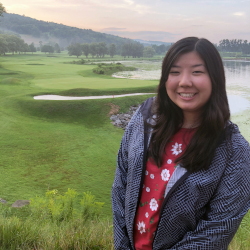 Kelli Yakabu, in her final year of the Online MLIS program, has her sights set on archives and what they can mean for some communities.
"I think archives play a fascinating role in identity (re)construction for diasporic and displaced communities and individuals," she explained. "I hope to become an academic archivist who helps students, especially students of color, learn about and better understand their history and identity through instruction, outreach and programming."
Yakabu works as the accessioning assistant for the Pacific Northwest Collection and as an Association of Research Libraries/Society of American Archivists Mosaic Fellow at UW Special Collections. She interned at the National Baseball Hall of Fame and Museum, Museum of Flight, and UW Health Sciences Library. This past summer, Yakabu was the John Foster and Janet Avery Dulles Archival Fellow at Princeton University.
In addition to her professional experience, Yakabu is deeply engaged in student life. She is in her second year as an MLIS peer advisor, where she works with prospective students of color. She is also the chair and founder of Students of Color in Library Information Sciences at UW, co-chair for UW's Society of American Archivists, and vice president for UW's Special Libraries Association.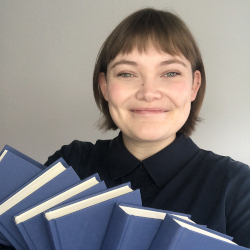 Sam Buechler, who is also pursuing their MLIS degree online, plans to specialize in academic librarianship, with interests in digital initiatives, data curation, and outreach services. Buechler currently works full-time as a circulation and interlibrary loan supervisor at a community college in North Idaho.
One of their proudest achievements at the iSchool was helping establish the new MLIS mentor program, iSTAMP. Beyond that, Buechler is a peer adviser for their program as well as the MLIS Program Committee student representative. They have also served as an officer for the Association of Library and Information Science Students, iQueeries and iEquity.
Buechler's iSchool experience has touched them in many ways.
"I am not sure if it is the lessons that have influenced me as much as the people," they said. "Listening, observing and participating in advocacy efforts with my colleagues has taught me so much. I have made some of my best friends in this program and have been privileged to gain guidance and mentorship from many of the faculty and staff. I feel grateful to know so many people who expect nothing but the best of their communities, and I expect nothing but the best for my communities as a result."
Also among those honored this year was Informatics alumna Saralyn Santos, '18, who is completing her master's degree in Human Centered Design & Engineering. The Information School also had a strong showing in the 2019 Husky 100, with nine students plus one in the Museology graduate program honored.