At some point, every aspiring entrepreneur either takes the risk and plunges ahead or sets aside the dream, possibly forever. Justin Banusing came to that crossroads last spring.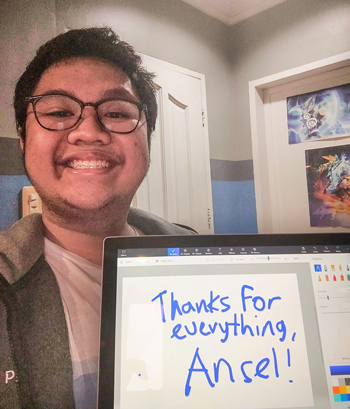 Banusing, then a junior at the University of Washington's Information School, had an idea for a startup to build esports programs for colleges and high schools in Southeast Asia, where competitive multiplayer video gaming is popular but formal esports programs are scarce.
While attending the UW last spring, Banusing also had a full-time job at a streaming content company. Should he stick with the job or pursue his business idea?
So, Banusing signed up for the iMentorship program, which has connected hundreds of iSchool students with professionals for career advice, insight on the job market and as a way to jumpstart their networking. Banusing was matched with Pioneer Square Labs' Ansel Santosa.
With Santosa's encouragement, Banusing launched AcadArena with two others this spring, raising enough capital in an initial round of funding to hire 20 full-time staffers. The company is creating esports programs in the Philippines and Singapore with plans to expand to Malaysia and other countries.
"I don't think I'd be here without the mentorship program, because honestly Ansel helped unlock the secret sauce when it comes to fundraising and creating a presentation and building together the team," Banusing said. "We still talk a lot."
The iMentorship program will start its fifth year this winter. The iSchool's Laura Schildkraut created the noncredit extracurricular program to help students achieve their career goals while tapping into passionate support from iSchool alumni and others. It is mostly for upper division students in the Informatics and Master of Science in Information Management (MSIM) programs.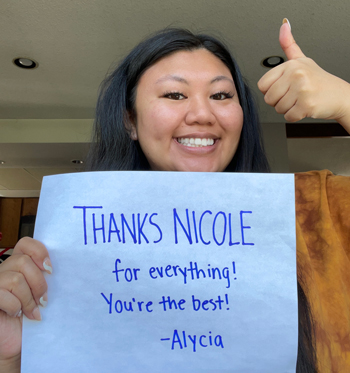 Schildkraut, an assistant teaching professor who runs the iSchool's Informatics internship program, recruits the mentors and connects them with the students, but leaves the structure of the meetings to each pair. Usually, mentors and mentees get together every other week for several months during winter and spring quarters.
"We have students who want to be entrepreneurs," Schildkraut said. "I don't want to force them to write a resume. There are students who already have jobs and what they want to know is how to hit the ground running. … I leave it for the mentor and the mentee to figure out what they want to do."
The program has grown in popularity since it was launched. In the pilot year, 2017-18, there were 38 mentor-mentee pairings. Last year, there were 171. Students get to connect with professionals in their field and gain a role model, but Schildkraut notes that mentors receive practical experience, too.
"Companies will encourage some of their younger employees to mentor because that's getting them ready for supervisory positions and roles," Schildkraut said. "This is like gold all around. There's no downside, which is what I just love about it."Many of the mentors graduated from the iSchool, but Schildkraut notes that it's not an alumni program. Schildkraut welcomes mentors with no ties to the school. One of those mentors is Jessica Turner, who works as a senior technical product manager for defense contractor Anduril Industries in Seattle.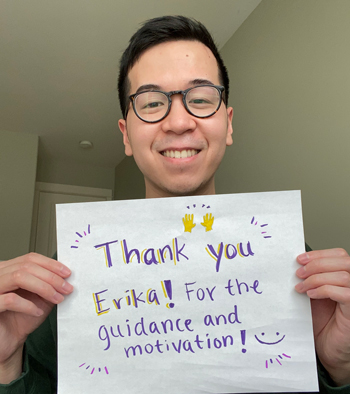 Turner, who learned about the iMentorship program through a mutual acquaintance with Schildkraut, is one of four mentors who have volunteered every year since the program started. She critiques her mentees' resumes, reviews their LinkedIn accounts and helps them practice interviewing. She also helps them understand what they might want to do after graduating.
Many of her mentees have been young women. She talks to them about her own experiences as a woman entering the tech world a decade ago and also has introduced them to a younger female colleague. Women need to understand that their experience in the workplace may be different from that of their male co-workers, Turner said.
"It's important being able to hear from other women who have gone through the same thing and understand what it's like to reassure you that maybe it's not as bad as you sometimes hear," Turner said. "Or if it is, you have some other person who can talk to you and tell you why it's still worth it."
Nissim Panchpor has experienced both sides of the iMentorship program. He was a mentee in the first year of the program and served as a mentor for three years. The Microsoft data engineer earned his master's degree through the MSIM program in 2018. He came to the iSchool after working for IBM in India. In his final year of the MSIM program, Panchpor signed up for a mentorship and was matched with Aditya Kaul, who then was working with PwC, also known as PricewaterhouseCoopers.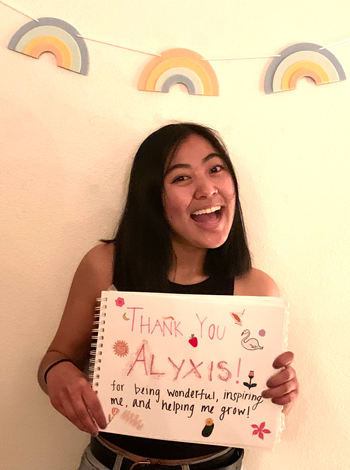 "One of the main areas that he helped me with was my resume," Panchpor said. "Even though I had a lot of content, it was probably a bit too much. I see that all the time now. People have so much content in a one-page resume. It's really difficult to read."
Kaul also gave Panchpor an interview tip. Kaul suggested that Panchpor bring examples of his work product to the job interview. Panchpor printed data visualization charts and took them to his interview at Microsoft.
The hiring manager later told Panchpor that the handouts factored into the decision to hire him. The manager was working on a similar problem and reviewed the graphs after the interview.
Panchpor has been impressed with all three of his mentees and recommended them for jobs at Microsoft. His first mentee was Yufei Li, who was in her second year in the MSIM program in spring 2019.
Li was on a job search when she signed up for the iMentorship program. She wanted to be a business intelligence (BI) engineer and counted herself lucky when she was connected with Panchpor.
They met for coffee, sometimes weekly, during that spring as Panchpor reviewed her resume and made suggestions on her portfolio and website. He also gave her sample questions that he expected would be asked in an interview. That May, Li landed a job with travel insurance business International Medical Group, in Indianapolis, Indiana, where she still works. She told her parents first — they were in Seattle visiting from China. Then she texted Panchpor.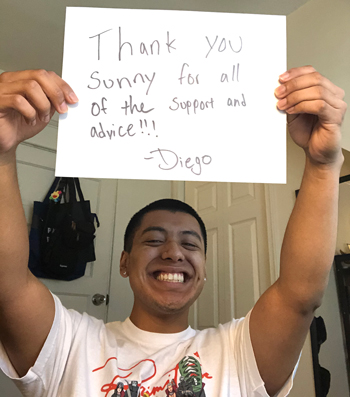 Li and Panchpor later celebrated over appetizers at a restaurant at Pike Place Market. They've kept in touch even after Li graduated.
"He not only helped me land my position," Li said. "He also has helped me with rules in life as well."
Santosa, who worked with Banusing on his startup, is another of the mentors who have volunteered every year of the program. Santosa graduated from the iSchool in 2013 and serves on the Informatics Advisory Board, where he first heard about the iMentorship program.
"I had such a great experience (at the iSchool) and love the school not only for what it does for students, but also for the Seattle employment community," said Santosa, who is an engineer on the core team at Pioneer Square Labs.
Santosa walked Banusing through the tactical steps of creating a startup — hiring, managing an engineering team, interacting with venture capitalists. Santosa also reviewed Banusing's pitch deck or business presentation.
"I helped reassure him what an incredible candidate he is for any job and that isn't going to change if he takes a year or two to pursue his startup," Santosa said.
Banusing is back at the UW this fall, planning to finish his Informatics degree in winter quarter while working on his business.
"My startup is all about building gaming in schools," Banusing said. "It's not a good look if the founder's a dropout."
Contact Laura Schildkraut at laurasc@uw.edu and visit our iMentorship page to learn how to become a mentor in the iMentorship program.
ISTAMP: MLIS STUDENT MENTORSHIP
While iMentorship primarily serves students in the Informatics and Master of Science in Information Management programs, another iSchool mentorship initiative focuses on students earning their Master of Library and Information Science.
The student-led iSTAMP (Student-to-Alumni Mentorship) pairs students in the MLIS program with professionals in the field who have at least two years of work experience. iSTAMP is an opportunity to form meaningful connections between students and alumni to support personal and professional growth in the library and information science field, focusing on more than just specific career goals. Alumni and students meet monthly online or in-person, based on safety and geographic restrictions.
Faculty sponsor Helene Williams arranges the iSTAMP pairings prior to each academic year. If you're interested in participating in future years, contact iSTAMP coordinators Emily Beran and Laura Beene at istamp@uw.edu.